Road trips near Bangkok
at Nakhon Pathom and Kanchanaburi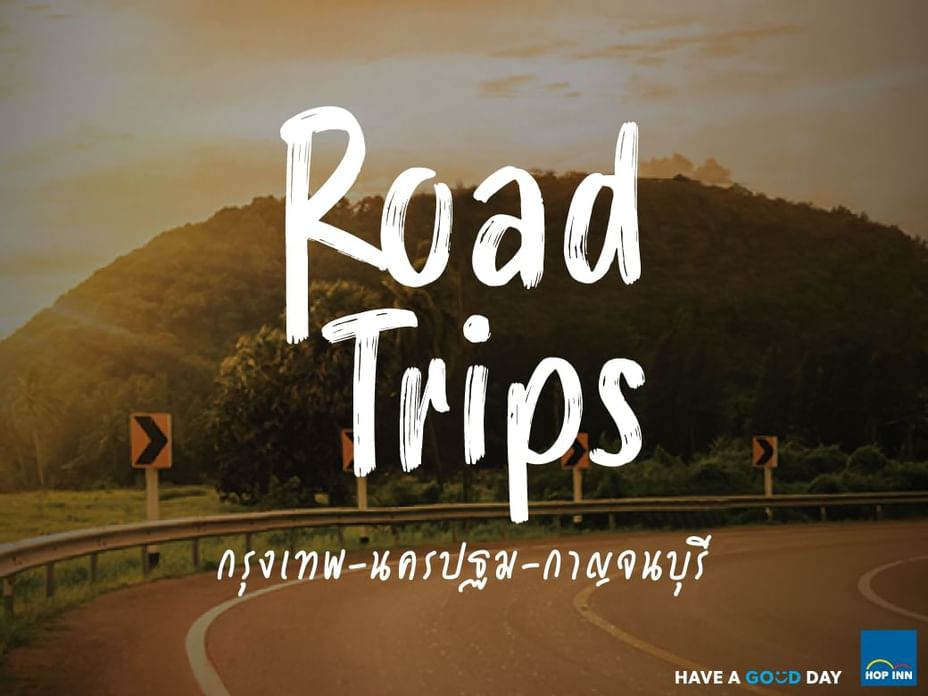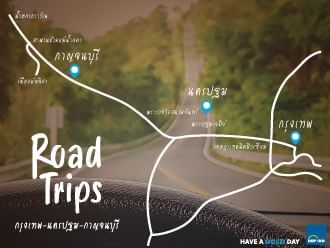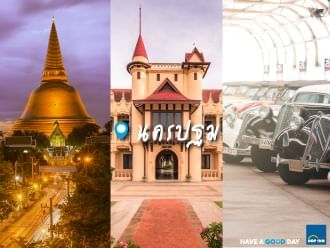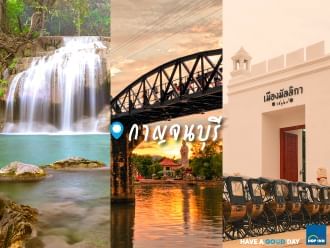 On a long weekend, how can you stay lonely at home?
Grab your car keys and go on Road trips nearby Bangkok. Nakhon Pathom and Kanchanaburi are easy to access by car where have a variety of attractions both civilization and nature travel by very close to Bangkok.
Nakhon Pathom: Travel from Bangkok takes only 1 hour where are interesting attractions such as Sanam Chandra Palace, Phra Pathommachedi - Phra Pathom Chedi, Jesada Technik Museum - Antique Car Museum including many delicious restaurants. Take a break for a night at HOP INN Nakhon Pathom
Let's continue our journey..go to Kanchanaburi province where both natural history by beautiful culture, including Erawan Waterfall, the bridge over the River Kwai and Mallika City R.E.124. After a long drive, come and relax at HOP INN Kanchanaburi and your road trip will be perfect.
HOP INN Hotel is located in the heart of each province in Thailand, providing affordable standard rooms, whether it is a comfortable bed, free high-speed internet service, ample parking space that is suitable for your business trips or vacations in Thailand.