7 things you need to check in your car before your road trip
Preparing your car for a road trip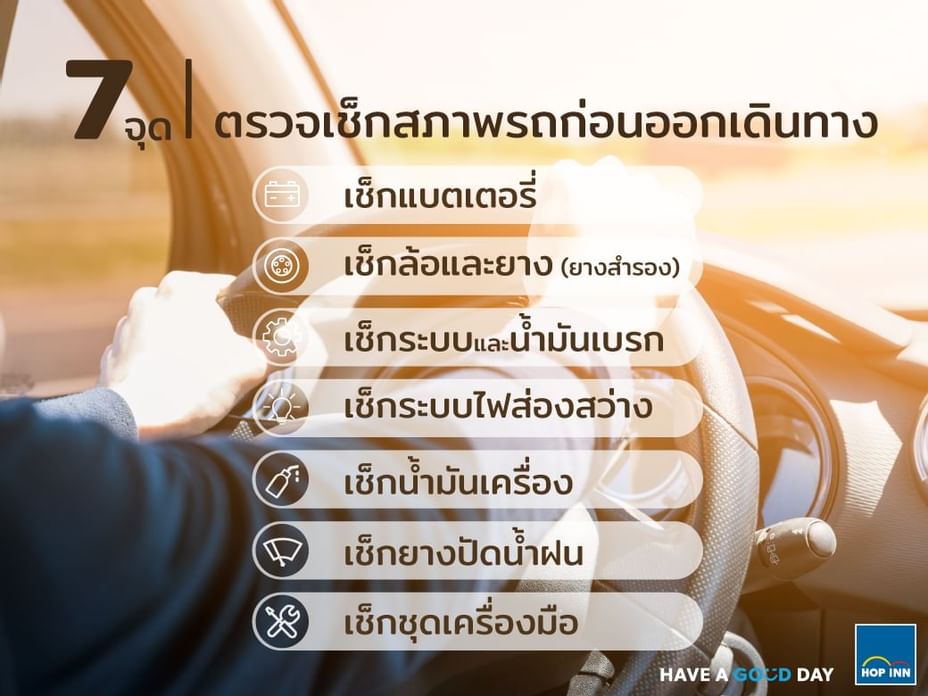 Before your perfect trip, long car journeys can be something to take a look at. Whether it's to go on holiday, visit relatives or travel for work, with a long car journey is something many of us do regularly. Good preparation is the key to making sure that everything goes smoothly.
Check the battery
Check wheels and tires (spare tires)
Check the system and brake fluid
Check the lighting system
Check engine oil
Check Windshield Wiper Blades
Check the tool kit or Essential tools
During the season with many people have to drive a long journey. Do not forget to check the car condition before leaving as well. 
HOP INN Hotel is located in the heart of each province in Thailand, providing affordable standard rooms, whether it is a comfortable bed, free high-speed internet service, ample parking space that is suitable for your business trips or vacations in Thailand.