Where to eat at Phetchabun, nearby HOP INN Phetchabun
Take a one day tour at the city of Sweet Tamarind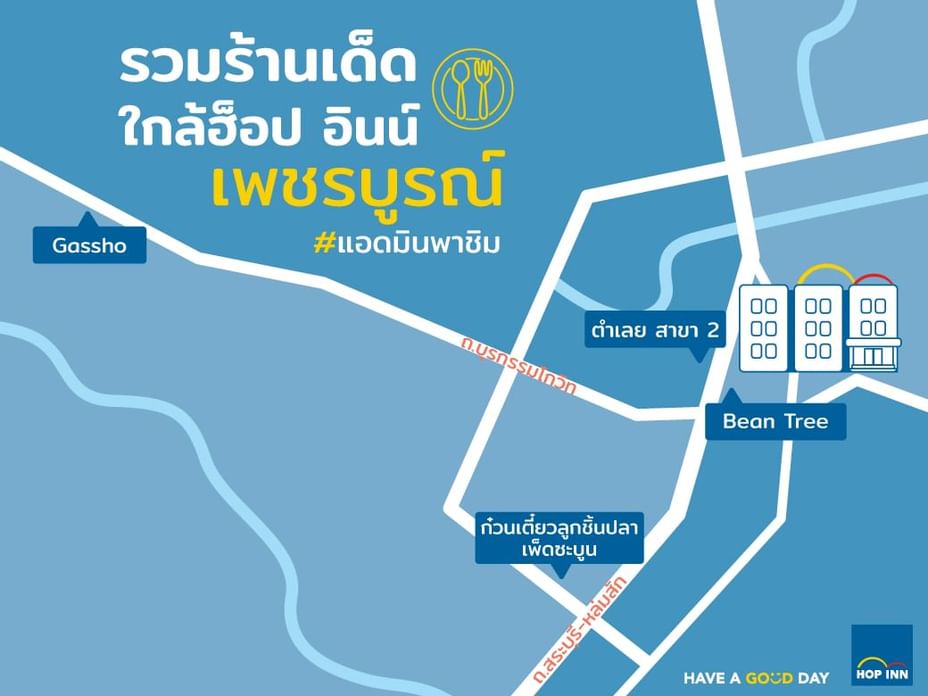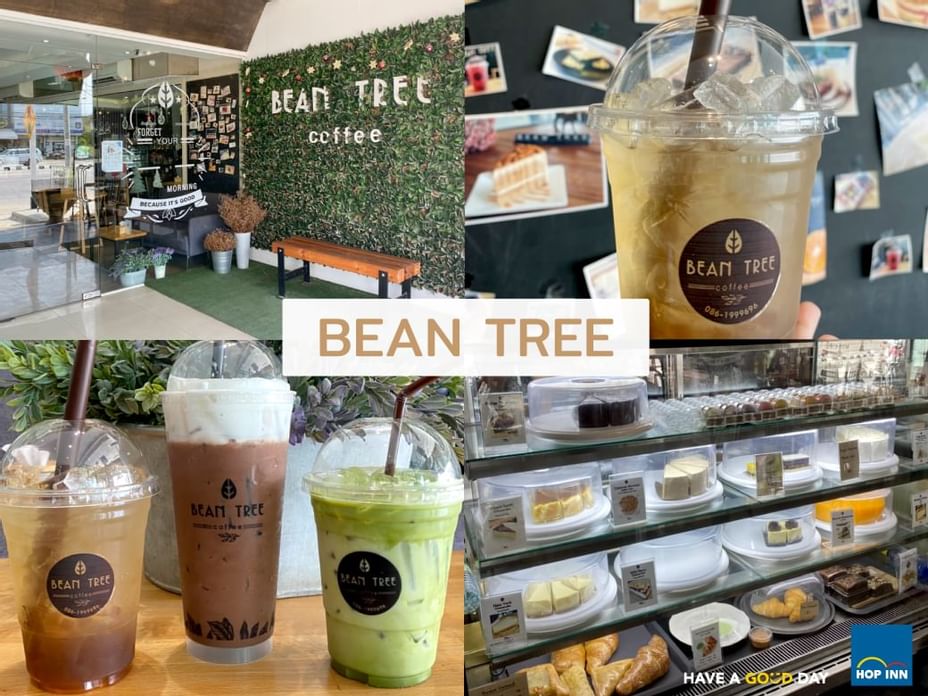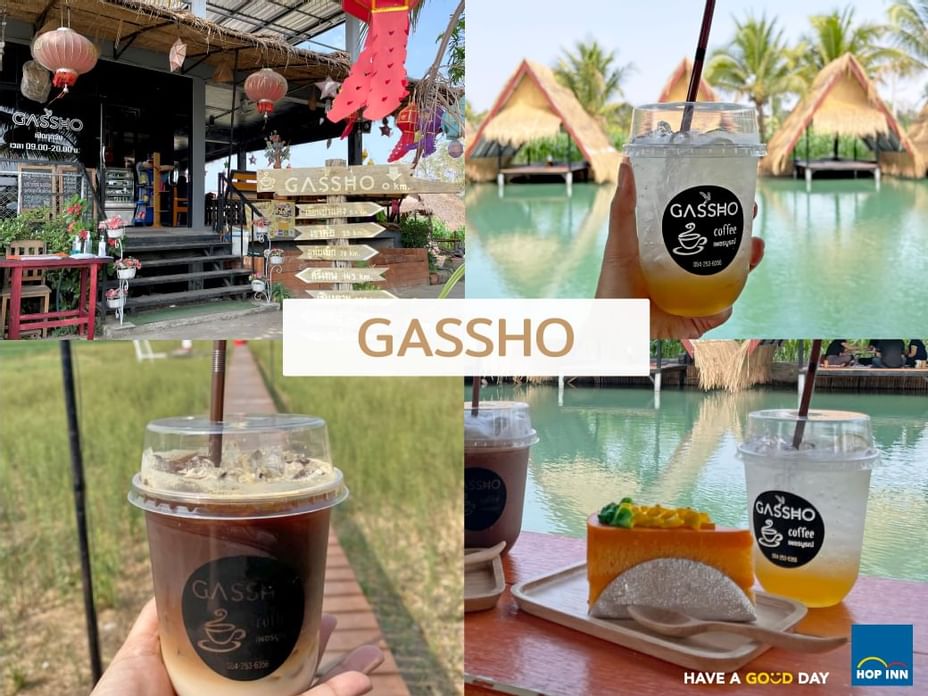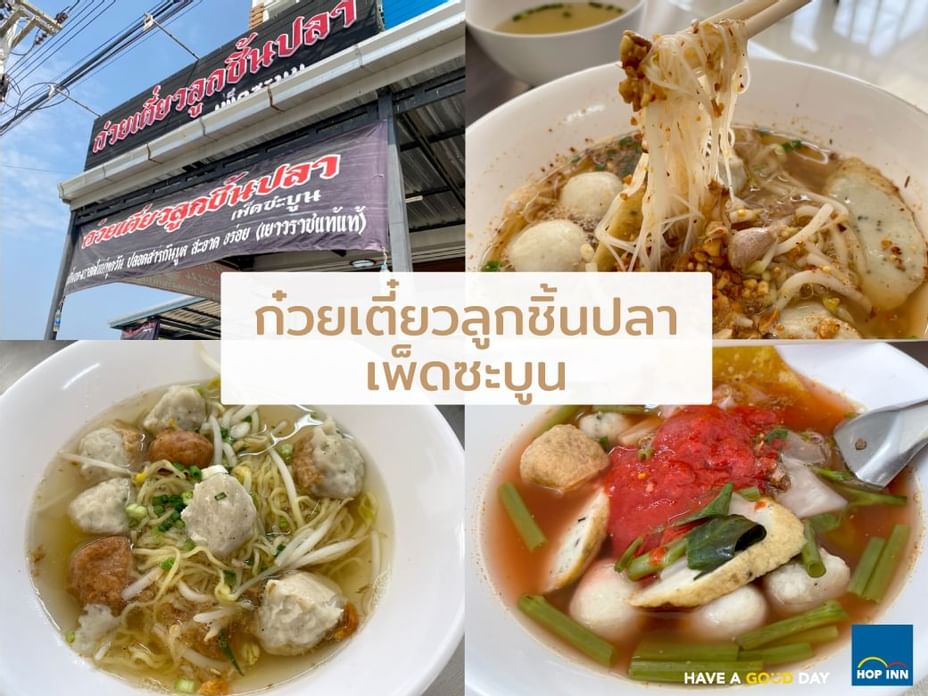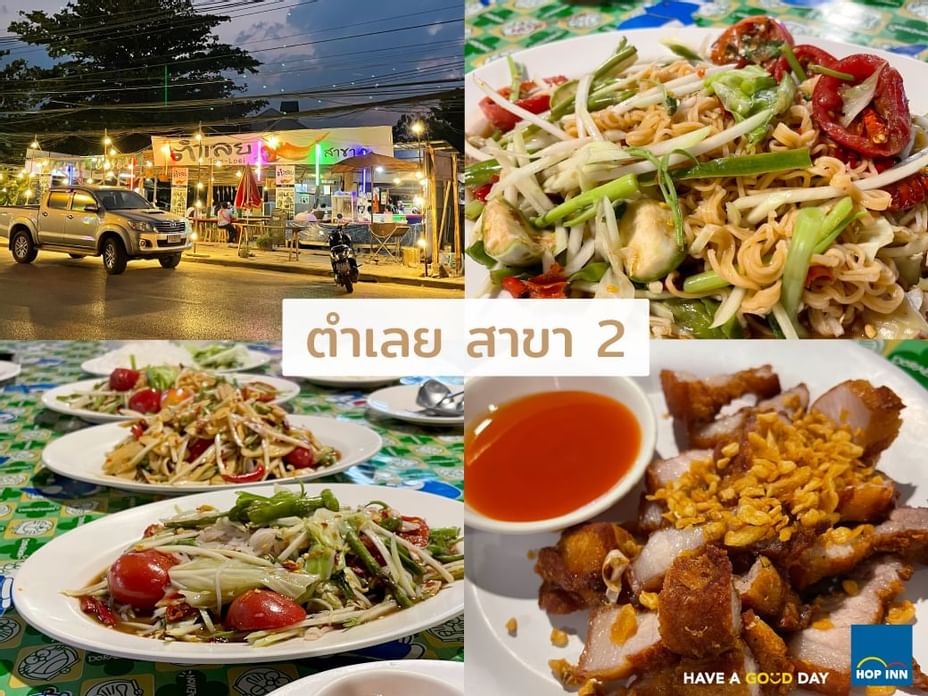 HOP INN takes a taste to visit the city of sweet tamarind, pin great restaurants where is near HOP INN Phetchabun when travelling in Phetchabun.
HOP INN Phetchabun is located in the heart of the city, in the Muang Phetchabun district. Easy access whether it is Phetchabun Hospital, Phetchabun Municipality, Provincial Government Center, various department stores, is suitable for both your vacation and work trip. If you have time, we recommend everyone to visit following these lists.
Bean Tree café: Recharge your energy before travelling in Phetchabun with coffee at Bean Tree - freshly tasting coffee with many bakeries where is only 300 meters from HOP INN Phetchabun, just a 1-minute walk from the hotel
Gassho café: Savour the natural atmosphere in the midst of the fields to sip great coffee where is only 9 minutes by car from HOP INN Phetchabun
Ped Saboon Fishball Noodle: A wide variety of noodles including fishball noodles, Yentafo and delicious tom yum noodles with authentic Yaowarat fishballs where is only 6 minutes by car from HOP INN Phetchabun
Tam Loei, Branch 2: A tasty, delicious E-san cuisine with a wide variety of menus where is only a 1-minute walk from the HOP INN Phetchabun because it is opposite the hotel.
Planning a trip to Thailand on a budget?
Finding a budget hotel while travelling in Phetchabun, Thailand. At HOP INN Phetchabun is a perfect place for your dream planning a trip to Thailand on a budget.
HOP INN Hotel is located in the heart of each province in Thailand, providing affordable standard rooms, whether it is a comfortable bed, free high-speed internet service, ample parking space that is suitable for your business trips or vacations in Thailand.