Nimman Road (Nimmanhemin)
The most popular destination in Chiang Mai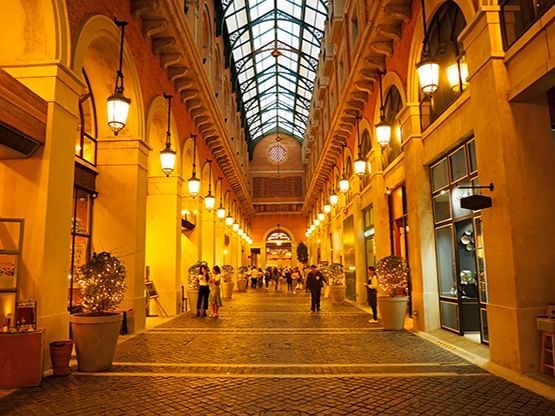 Nimman Road, also known as Nimmanhaemin Road, is a must-visit destination in Chiang Mai. It is located in the heart of the city and offers a wide range of activities for visitors to enjoy. From shopping to dining and entertainment, there is something for everyone on Nimman Road.
One of the most popular things to do on Nimman Road is shopping. There are a variety of shops selling everything from local products to designer brands. Nimman Road also boasts a great nightlife scene with various bars, clubs, and other entertainment options. Nimman Road is also a foodie's paradise with a plethora of trendy restaurants and cafes to choose from.
If you're planning a trip to Chiang Mai, be sure to check out our travel guide for all the best tips and recommendations for your next trip nearby Nimman Road. Don't miss out on our expert tips for exploring the best of Nimman Road. Check out our Chiang Mai Travel Guide.
Things to do when visiting Nimman Road (Nimmanhemin):
Shopping scene with varieties of shopping shops
Enjoy the cool bars, clubs and nightlife scene
Great value for money
Convenient for the airport
Visiting the trendy concept of restaurants, cafes and much more.
Are you planning a trip to Nimman road in Chiang Mai on a budget?
HOP INN is the perfect place to stay while you are on visiting Nimman Road. We have several hotels in the area, including HOP INN Chiang Mai, HOP INN Chiang Mai Superhighway, and HOP INN Chiang Mai Airport. All our hotels are located close to Nimmanhaemin Road and offer great value for budget travel.
Our hotels are also conveniently located near the Chiang Mai airport and provide easy access to all Chiang Mai has to offer. HOP INN provide affordable standard rooms, all equipped with comfortable beds and fluffy pillows, free high-speed internet, and ample parking space. Therefore, HOP INN is the perfect choice for both business trips and vacations in Thailand.