Chiang Mai International Airport
A major gateway to Northern Thailand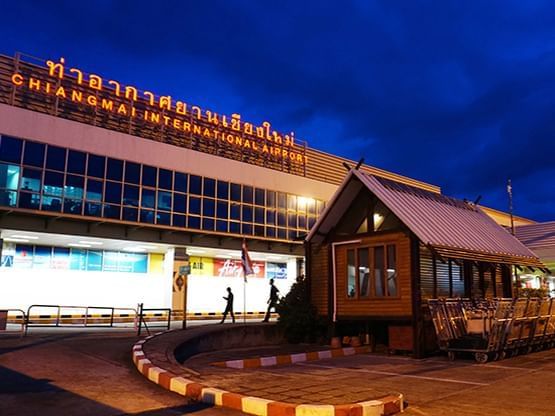 Chiang Mai International Airport is a major gateway to Northern Thailand and is currently the fourth busiest airport in the country. It is situated just 4 kilometres from the city centre.
In addition, Chiang Mai International Airport offers a variety of services and facilities to make your travel experience as comfortable as possible. The airport has a wide range of shopping and dining options available, including duty-free shops, souvenir shops, and local restaurants. The airport also offers currency exchange services, Wi-Fi, and lounges for travellers to relax before their flights.
Are you planning a trip to Thailand on a budget near Chiang Mai International Airport?
If you're planning a trip to Chiang Mai on a budget, HOP INN is the perfect place to stay. We have several hotels in the area, including HOP INN Chiang Mai, HOP INN Chiang Mai Superhighway, and HOP INN Chiang Mai Airport, all of which are located close to the airport.
HOP INN are also conveniently located near the Chiang Mai International Airport and provides easy access to all that Chiang Mai has to offer. We provide affordable standard rooms, all equipped with comfortable beds and fluffy pillows, free high-speed internet, and ample parking space. Therefore, HOP INN is the perfect choice for both business trips and vacations in Thailand.