Chiang Mai University
The first and oldest public university in northern Thailand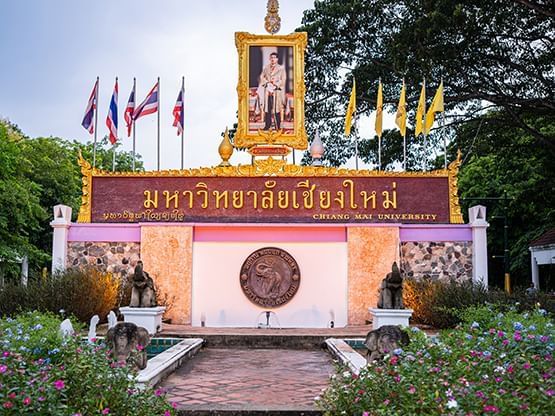 Chiang Mai University, established in 1964, is the first and oldest public university in northern Thailand. It is located at 239 Huay Kaew Road, Suthep Subdistrict, Mueang Chiang Mai District, Chiang Mai Province, and is in close proximity to Chiang Mai International Airport, which is just 7.4 kilometres away. Chiang Mai University is considered one of the best institutions of higher education in the country and attracts students from all over the world.
Are you planning a trip to Thailand on a budget near Chiang Mai University?
HOP INN hotel is the perfect place for your dream of planning a trip to Thailand on a budget. We have several hotels in the area, including HOP INN Chiang Mai, HOP INN Chiang Mai Superhighway, and HOP INN Chiang Mai Airport, all of which are located close to Chiang Mai University.
Our hotels are also conveniently located near Chiang Mai University and provide easy access to all Chiang Mai has to offer. HOP INN provide affordable standard rooms, all equipped with comfortable beds and fluffy pillows, free high-speed internet, and ample parking space. Therefore, HOP INN is the perfect choice for both business trips and vacations in Thailand.