3 souvenir shops when visiting Trang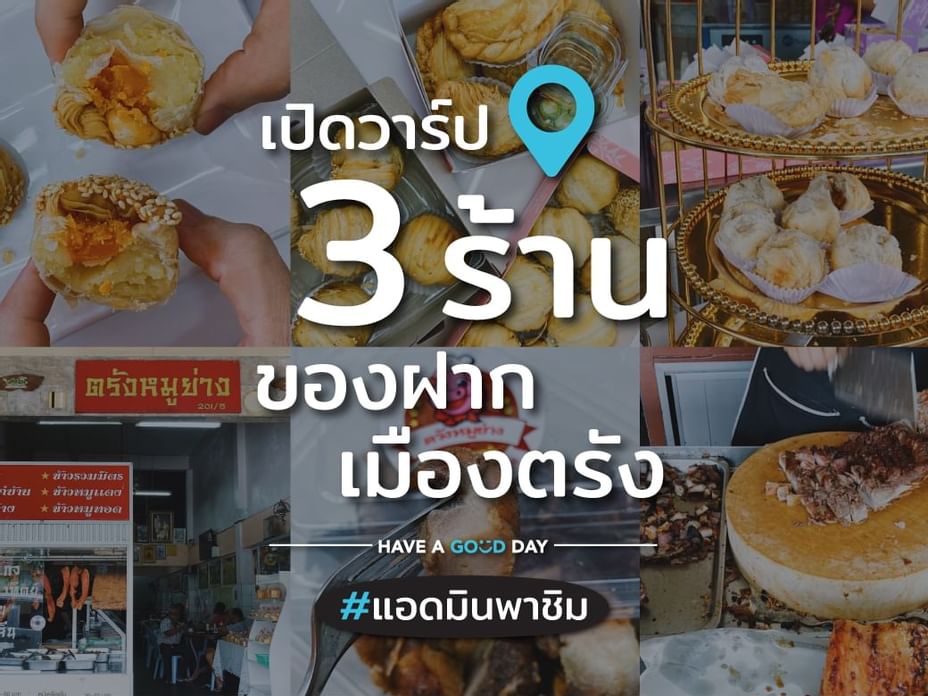 HOP INN takes you to savour a taste of the leading souvenir shops in Trang, Thailand where has been in Trang for a long time. Do not miss when you visiting Trang for travelling or working here!
Ka Nom Mae Juan: The traditional dumplings of Trang with thin and crispy pastries combined with soft custard filling. At Ka Nom Mae Juan, an ancient sweet dumpling shop that has been opened for more than 40 years. Ka Nom Mae Juan is only 9 minutes from HOP INN Trang.
Trang Grilled Pork: A famous provincial delicacy that everyone must not miss, just only 8 minutes drive from HOP INN Trang. Roast pork or moo yang is gilled ever tender pork with the intense flavour of the spices that had been fermented for hours and roasted in an earthen oven fuelled by wood that making the skin crispy and golden brown by pricked thoroughly and sprayed with honey.
Khanom Pia Soi 9: Another famous souvenir shop in Trang where is the famous and delicious Chinese pastry. Khanom Pia Soi 9 have a Chinese Pastry with many filling to try and the store is just only 9 minutes away from HOP INN Trang where is anyone visiting Trang, should visit to buy delicious souvenirs before going back home.
HOP INN Hotel is located in the heart of each province in Thailand, providing affordable standard rooms, whether it is a comfortable bed, free high-speed internet service, ample parking space that is suitable for your business trips or vacations in Thailand.