Krabi International Airport
the main international airport in Krabi and nearby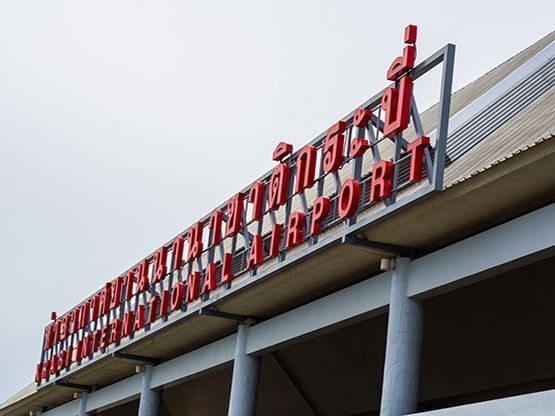 Krabi International Airport (KBV) is the main international airport in the Krabi province on southern Thailand's west coast. Krabi International Airport has located about 15 km from the Krabi city centre, making it a convenient gateway for travellers looking to explore the natural beauty of the region.
Krabi International Airport offers a variety of transportation options to get you to your destination, including taxis, buses, and rental cars. From the Krabi International Airport, you can easily access popular tourist destinations such as the famous Railay Beach, the limestone cliffs of Railay Bay, and the hot springs of the Than Bok Khorani National Park.
If you're looking to experience the local culture, Krabi Town is a great place to start. The town is home to several temples and markets where you can explore Thai culture and shop for souvenirs. The nearby island of Koh Phi Phi is also a must-see destination, known for its stunning beaches and crystal-clear waters.
Are you planning a trip to Thailand on a budget near Krabi International Airport?
Finding a budget hotel close to Krabi International Airport, while travelling in Krabi, Thailand. At HOP INN hotel is a perfect place for your dream of planning a trip to Thailand on a budget.
HOP INN Krabi is 15 kilometres from Krabi International Airport and takes about 24 minutes.
Discover the best value for budget trips at HOP INN Hotels - the budget hotel network in Thailand, that offer affordable prices and comfortable accommodations, including comfortable beds, complimentary high-speed WiFi, and ample parking for business and leisure travellers. Stay in the heart of every province of Thailand with HOP INN - Where your good days begin!