Khon Kaen Airport
an airport serving in Khon Kaen and nearby area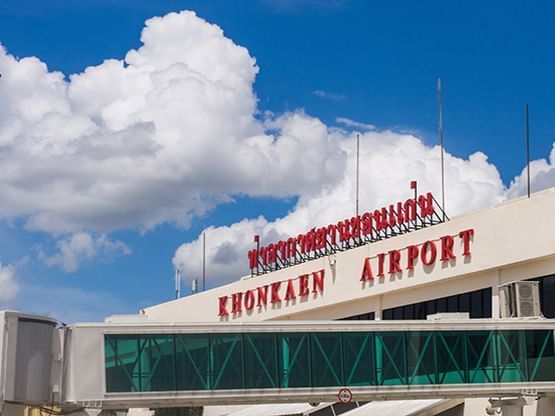 Khon Kaen Airport (KKC) is an airport serving Khon Kaen and the nearby province of Northeastern, Thailand. Budget travellers can find great deals on hotels near the airport, making it easy to explore the city and nearby attractions surrounding Khon Kaen province of Thailand - a major commercial and educational centre in the region. Khon Kaen is known for its historic sites and temples, as well as its night markets and street food. It is also a popular destination for visitors interested in experiencing traditional Thai culture.
Additionally, Khon Kaen is a gateway to the northeastern region of Thailand and many visitors use the city as a base to explore nearby provinces such as Udon Thani, Nakhon Ratchasima and Roi Et. Khon Kaen Airport serves as a gateway to the region and connects the city with other parts of Thailand and Southeast Asia.
Planning a trip to Thailand on a budget near Khon Kaen Airport?
Look no further! HOP INN Khonkaen is the perfect budget-friendly option for travellers looking for a hotel close to Khon Kaen Airport.
Discover the best value for budget trips at HOP INN Hotels - the budget hotel network in Thailand, that offer affordable prices and comfortable accommodations, including comfortable beds, complimentary high-speed WiFi, and ample parking for business and leisure travellers. Stay in the heart of every province of Thailand with HOP INN - Where your good days begin!