Recommended Restaurants at Hat Yai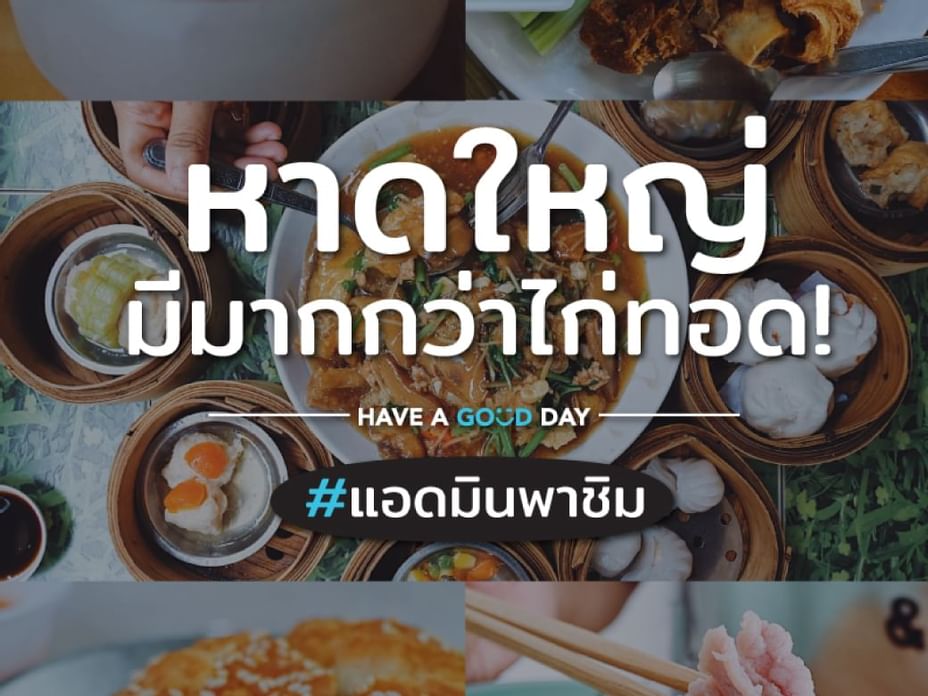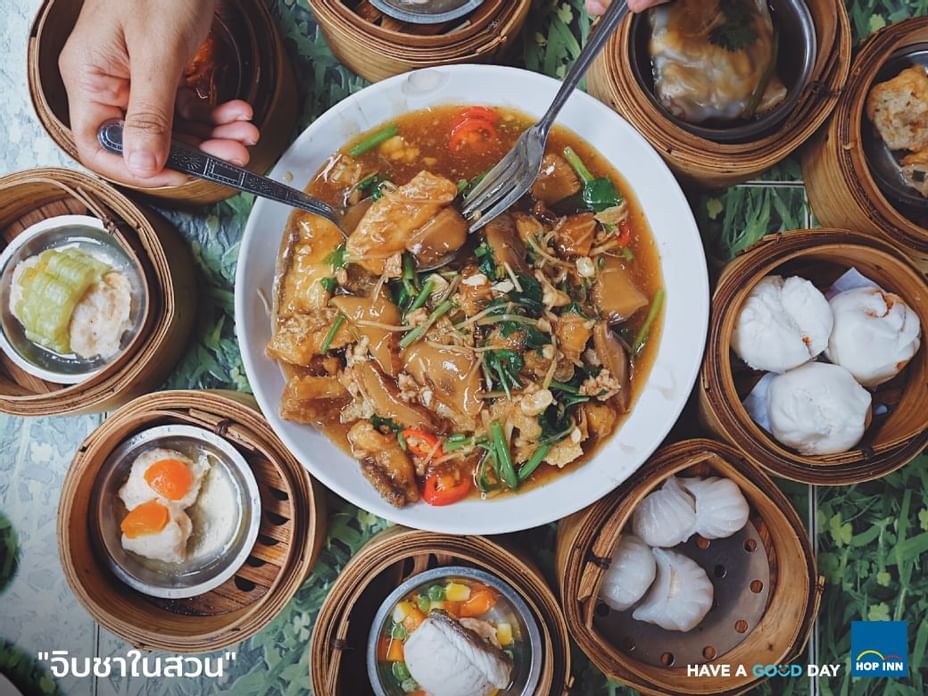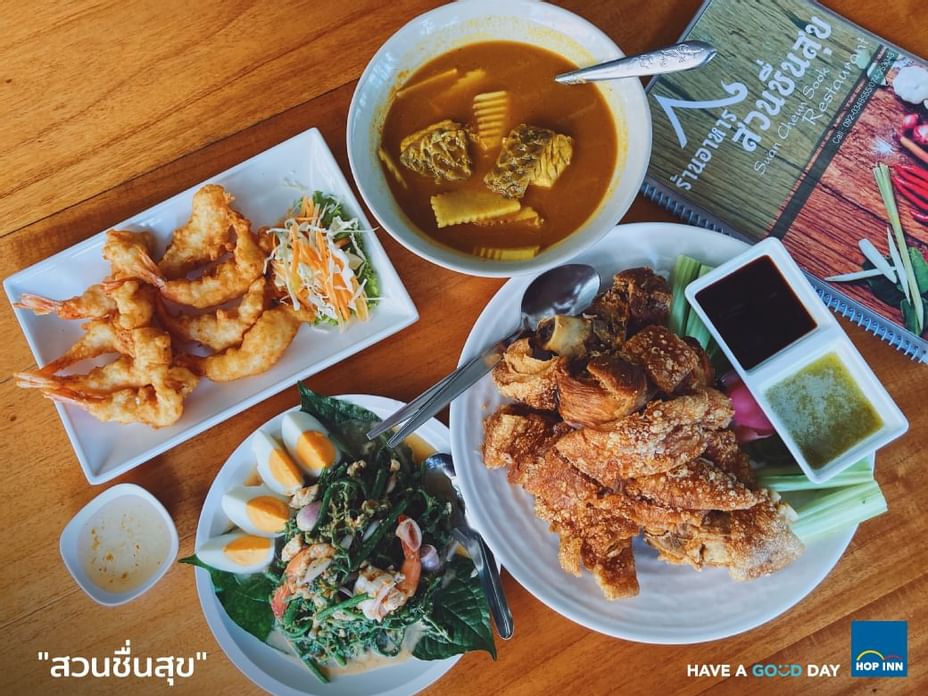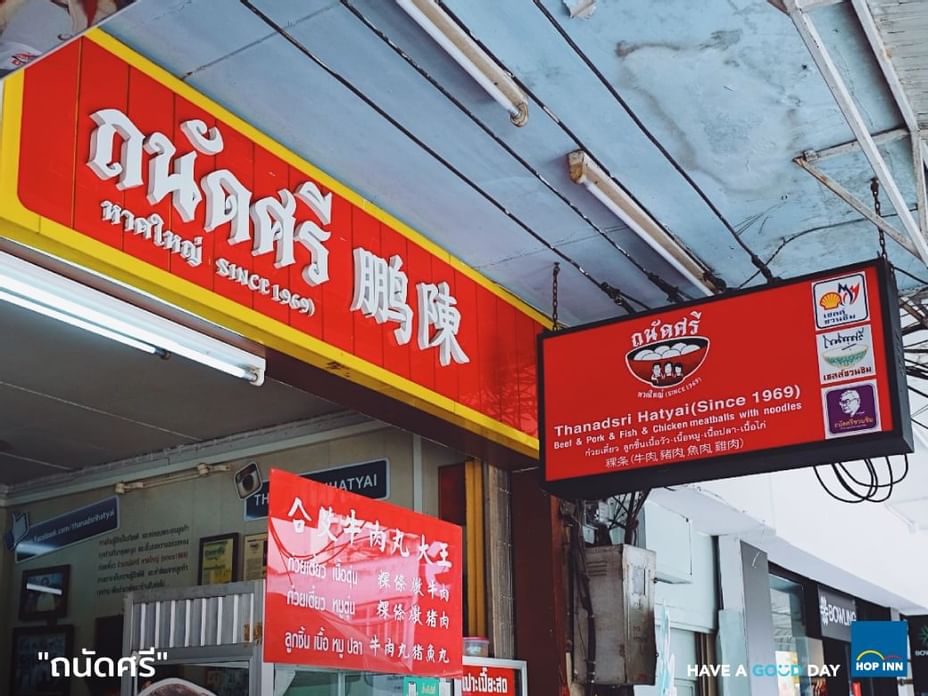 HOP INN introduce the most popular restaurants in Hat Yai province where is not only famous for the land of fried chicken. Here is recommending the great restaurants when you are visiting Hat Yai, do not miss visiting our restaurant's list.
Jib Cha Nai Suan (จิบชาในสวน) Hat Yai's breakfast restaurant with various menus including dim sum, noodles and egg dishes
Salapao Koo Uan (ซาลาเปาโกอ้วน) where is specialized in fried and steamed buns that have been in Hat Yai for more than 30 years
Suan Chuen Sook Restaurant (ร้านสวนชื่นสุข) has a slogan that local vegetables, local food where have been with the people of Hat Yai for a long time as well
Thanadsri Hatyai (since1969) (ถนัดศรีหาดใหญ่ (since 1969)) is a shop that has been opened for generations for more than 70 years where serving sumptuous beef, pork, fish and chicken meatballs with various types of noodles
Planning a trip to Thailand on a budget?
Finding a budget hotel close to Hat Yai, while travelling in Songkla, Thailand and nearby Hat Yai International airport. At HOP INN hotel is a perfect place for your dream of planning a trip to Thailand on a budget.
HOP INN Hotel is located in the heart of each province in Thailand where providing affordable standard rooms, whether is a comfortable bed, free high-speed internet service, ample parking space which is suitable for your business trips or vacations in Thailand.