Sukhothai Thammathirat Open University
one of two open universities in Thailand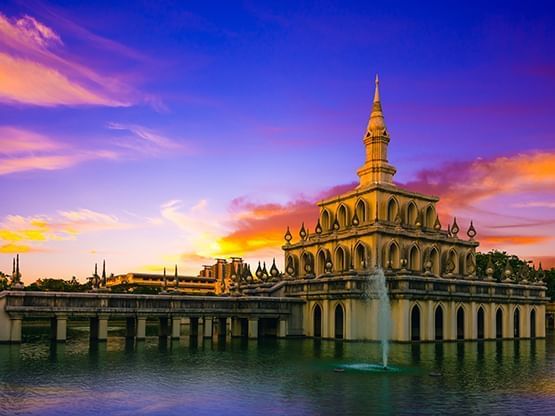 Sukhothai Thammathirat Open University is one of two open universities in Thailand (another one is Ramkhamhaeng University) which is located in Muang Thong Thani, Nonthaburi, Thailand.

Planning a trip to Thailand on a budget?
Finding a budget hotel close to Sukhothai Thammathirat Open University, while travelling in Nonthaburi, Thailand. At HOP INN hotel is a perfect place for your dream of planning a trip to Thailand on a budget.
Discover the best value for budget trips at HOP INN Hotels - the budget hotel network in Thailand, that offer affordable prices and comfortable accommodations, including comfortable beds, complimentary high-speed WiFi, and ample parking for business and leisure travellers. Stay in the heart of every province of Thailand with HOP INN - Where your good days begin!