Singha Park Chiang Rai
the largest agricultural tourist attraction in Thailand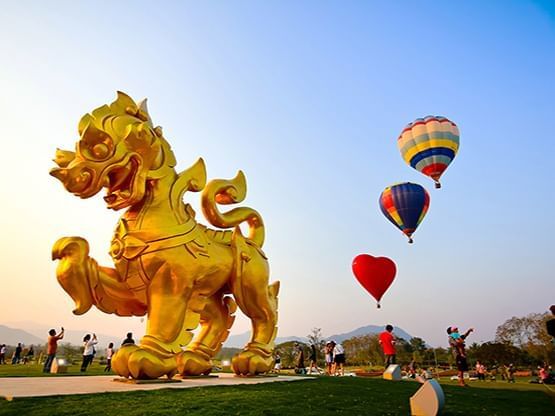 Singha Park Chiang Rai is a must-see destination for those visiting Chiang Rai. As one of the largest and most beautiful parks in Thailand, it offers visitors a chance to enjoy nature, art, and culture all in one place. The park is home to the famous White Temple, also known as Wat Rong Khun, as well as a lake, gardens, and many other attractions.
Planning a trip to Thailand on a budget near Singha Park, Chiang Rai?
If you're planning a business or leisure trip to Singha Park Chiang Rai and nearby on a budget, HOP INN is the perfect choice for budget-conscious travellers looking for comfortable and affordable accommodation near Singha Park Chiang Rai.
Discover the best value for budget trips at HOP INN Hotels, the budget hotel network in Thailand. HOP INN offer affordable prices and comfortable accommodations, including comfortable beds, complimentary high-speed WiFi, and ample parking for business and leisure travellers. Stay in the heart of every province of Thailand with HOP INN - Where your good days begin!