Nakhon Si Thammarat Airport
the main gateway airport in Nakhon Si Thammarat and nearby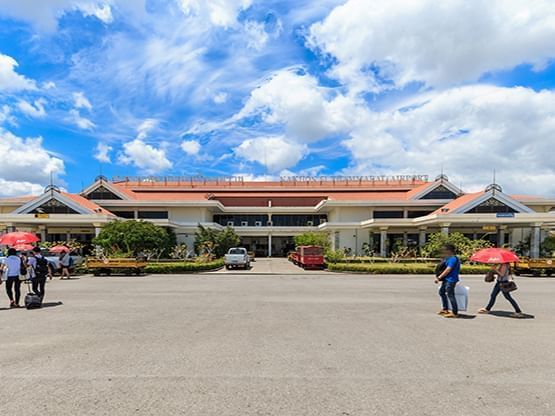 Nakhon Si Thammarat Airport (NST) is the main airport serving Nakhon Si Thammarat Province of Thailand which is located 14 km from the city centre. The airport serves as a transportation hub for the region and connects Nakhon Si Thammarat with other parts of Thailand, as well as with cities in Malaysia and Singapore.
Nakhon Si Thammarat Airport is a medium-sized airport, with a single terminal building that handles both domestic and international flights. The terminal building offers basic amenities and services for passengers such as check-in counters, baggage claim, duty-free shops, and a food court. Passengers can also find car rental, taxi and public transportation services to get around the city.
Nakhon Si Thammarat is a city with rich history and cultural heritage, Nakhon Si Thammarat Airport is a convenient point of entry to explore the city and the nearby province, known for its ancient temples, traditional craftsmanship and natural attractions.
Planning a trip to Nakhon Si Thammarat on a budget?
Finding a budget hotel close to Nakhon Si Thammarat Airport, while travelling in Nakhon Si Thammarat, Thailand. HOP INN Nakhon Si Thammarat is distancing only 13 minutes from Nakhon Si Thammarat airport, which is a perfect place for your dream planning a trip to Thailand on a budget.
Discover the best value for budget trips at HOP INN Hotels - the budget hotel network in Thailand, that offer affordable prices and comfortable accommodations, including comfortable beds, complimentary high-speed WiFi, and ample parking for business and leisure travellers. Stay in the heart of every province of Thailand with HOP INN - Where your good days begin!