Chang Arena Buriram United Stadium
The largest Buriram United's club-owned football stadium in Thailand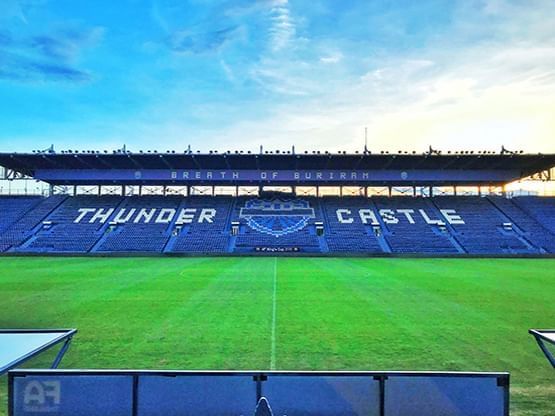 Chang Arena Buriram United Stadium is a 32,600-seat football stadium in Buriram, Thailand, and it's the largest club-owned football stadium of Buriram United in Thailand. The stadium is a popular destination for sports fans and travellers alike.
Planning a trip to Thailand on a budget?
Look no further than HOP INN Buriram, the perfect budget hotel for your stay in Buriram. Located just 5.4 km away from Chang Arena Buriram United Stadium, it only takes about 10 minutes to get there by car.
At HOP INN, we offer affordable standard rooms with comfortable beds, free high-speed internet service, and ample parking space, making it an ideal choice for both business and leisure travellers. With our prime location near the stadium, you'll be able to easily catch a game or event at Chang Arena Buriram United Stadium, while also enjoying all the other amenities and attractions that Buriram has to offer.