Chang International Circuit
a motorsport race track in Buriram, Thailand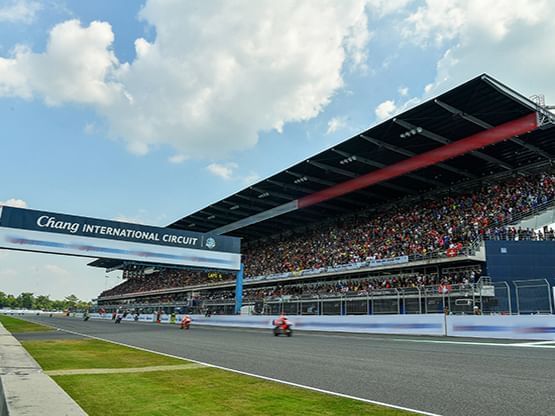 The Buriram International Circuit, also known as the Chang International Circuit, is a world-class motorsport facility located in Buriram Province, Thailand. Opened in 2014, it is the first FIA Grade 1 and FIM Grade A circuit in the country and has played host to numerous international racing events.
Planning a trip to Thailand on a budget?
Look no further than HOP INN Buriram, located just 4.1 kilometres from the Chang International Circuit. With a quick 8-minute drive, you'll be able to catch all the action at the track while enjoying comfortable and affordable accommodation.
At HOP INN, we pride ourselves on being located in the heart of each province in Thailand, offering standard rooms that are both comfortable and affordable. Enjoy amenities such as a comfortable bed, free high-speed internet, and ample parking space, making it the perfect choice for both business and leisure travellers. Don't miss out on the exciting racing events at Chang International Circuit – book your stay at HOP INN Buriram today.