Roi Et Airport
an airport serving Roi Et and nearby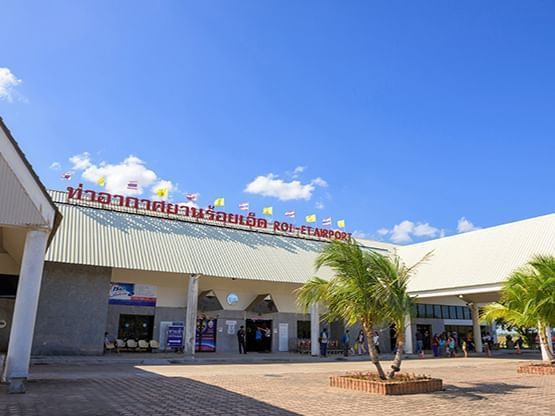 Roi Et Airport (ROI) is an airport serving Roi Et, the capital city of Roi Et Province, Thailand.
Planning a trip to Thailand on a budget?
Finding a budget hotel close to Roi Et Airport, while travelling in Roi Et, Thailand. At HOP INN Roi Et is a perfect place for your dream planning a trip to Thailand on a budget.
HOP INN Hotel is located in the heart of each province in Thailand, providing affordable standard rooms, whether it is a comfortable bed, free high-speed internet service, ample parking space that is suitable for your business trips or vacations in Thailand.