Gim Yong Market
identity of the city of Hat Yai Songkhla that you should not miss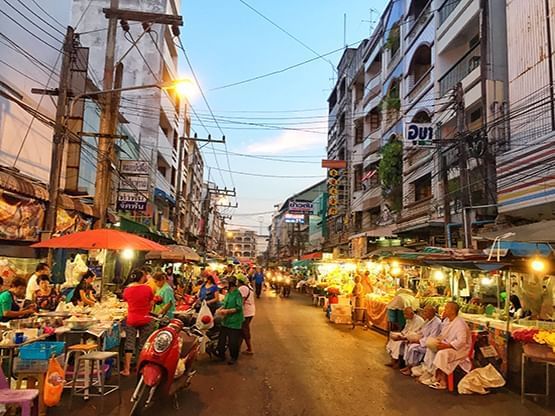 Gim Yong Market in Hat Yai is a bustling market located in the heart of the city, offering a wide variety of goods and services to visitors. Known for its affordable prices, the market is a popular destination for both locals and tourists alike, who come to shop for clothing, accessories, electronics, and more.
Gim Yong Market is able to walk for shopping from morning until night time. In the morning from 6:30 AM to 8:30 AM. There are fresh produce, fruit and local breakfasts outside of Gim Yong Market as well.
How to get to Gim Yong Market?
Planning a trip near Gim Yong Market on a budget?
If you're planning a trip to Hat Yai and looking for a budget-friendly hotel that's close to all the action, look no further than HOP INN. Our hotel is located just a short distance from Gim Yong Market, making it the perfect choice for those who want to experience the sights and sounds of the city without breaking the bank.
Discover the best value for budget trips at HOP INN Hotels, the budget hotel network in Thailand. HOP INN offer affordable prices and comfortable accommodations, including comfortable beds, complimentary high-speed WiFi, and ample parking for business and leisure travellers. Stay in the heart of every province of Thailand with HOP INN - Where your good days begin!