Chumphon Airport
An airport serving in Chumphon and nearby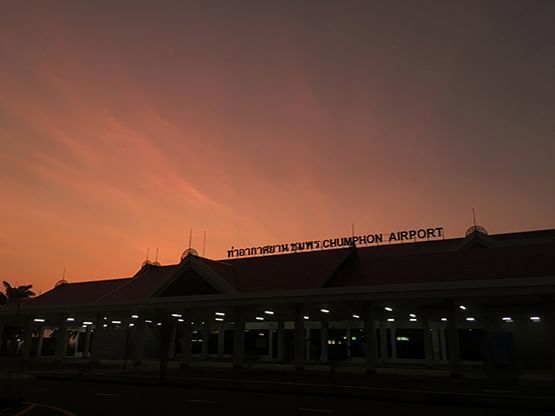 Chumphon Airport, also known as Chumphon Gateway, is a regional airport located in the province of Chumphon, Thailand. The airport serves as a gateway to the southern part of Thailand and is a convenient location for travellers looking to explore the beautiful beaches and islands in the region.
Planning a trip to Thailand on a budget near Chumphon Airport?
If you're looking for a budget-friendly hotel close to Chumphon Airport, consider HOP INN Chumphon. Our hotel offers clean and comfortable standard rooms at an affordable price, making it the perfect choice for travellers looking to save money without sacrificing comfort.
Located just 4.5 km from Chumphon Airport, HOP INN Chumphon is easily accessible by car or taxi. Our hotel is also a great option for those looking to explore the local area, as we are conveniently located close to popular attractions such as the Ocean shopping mall, the railway station, the national museum, and the Prince of Chumphon shrine.
Discover the best value for budget trips at HOP INN Hotels, the budget hotel network in Thailand. HOP INN offer affordable prices and comfortable accommodations, including comfortable beds, complimentary high-speed WiFi, and ample parking for business and leisure travellers. Stay in the heart of every province of Thailand with HOP INN - Where your good days begin!